After docking in Helsinki, we boarded a bus for a tour of the city. The tour included a stop at the Rock Church, with its wonderful copper ceiling, a visit to an outdoor air-organ by the sea, and views of the lovely homes of the city. In the middle of the 19th century, Finland belonged to Russia, and the Russian nobility came here for holidays.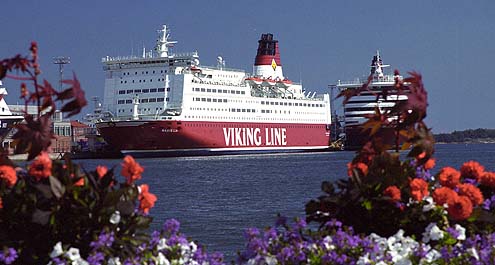 We drove slowly along a street lined with Russian villas and world embassies. The US embassy and the British embassy are only two in a long line of embassies. A blue house which was built in 1757 is the oldest house in Helsinki.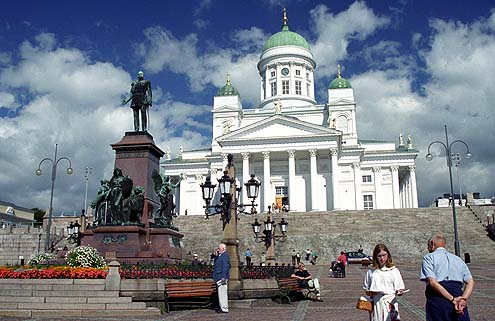 Helsinki's Luthern Cathedral sits on a hill overlooking the main city square and the harbor. Construction was completed in 1852.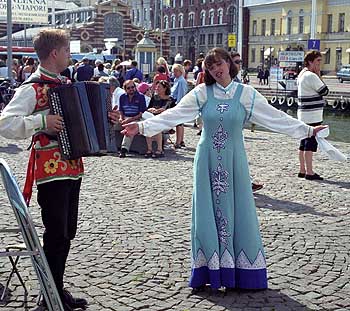 This couple - perhaps they are brother and sister - was providing Finnish folk music entertainment by the harbor for spare change.
Nine million passengers come into the harbor of Helsinki every year. The city itself has one million citizens. Helsinki was founded in 1550 and became the capital of Finland in 1812. It was named one of nine cultural cities of Europe for the Year 2000. Finland has a lady president, who is at the beginning of her first 6-year term.