Day 5
Monday
August 7, 2000

Denmark:
Copenhagen


We walked around town on our own and did our shopping spree for the trip.
Down comforters and Nordic crystal dishes will be our souvenirs of this trip. At 1:30 we went to Rosenborg Castle to meet Richard, who was leading a tour at that time. Unfortunately, about 65 other people had the same idea, so following him around was not nearly so much fun in that crowd. The rooms are small, after all, and we didn't fit so well.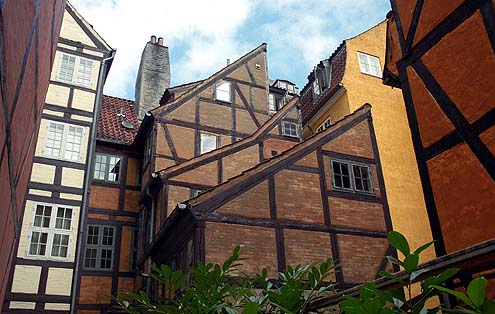 We wandered back down to the harbor where we took the harbor cruise a few days earlier and ate lunch near the water. The architecture of the buildings is fascinating. Whether stone towers, half-timbered homes or colorful row houses, they just seemed to beg to be photographed.
Our walk back to the hotel was a stroll, realizing it was our last day in Copenhagen. Although we were eager to see the rest of our trip, we left this city with some longing. We very much enjoyed it here. Our hotel was luxurious, the breakfasts were the best of the entire trip. We would like to visit here again, for a longer time.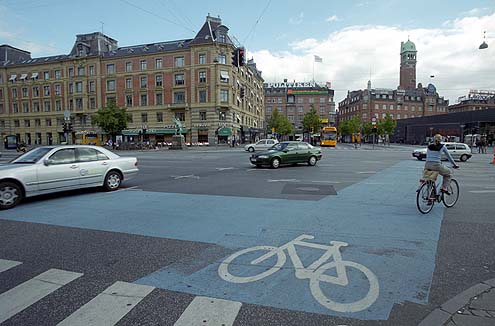 We were fascinated by the bike lanes which have equal or greater importance than the car lanes in this city. We often observed separate street signals for bicycles, for cars, and for pedestrians.