Greece
Day 7 - Wednesday, 22 April 1998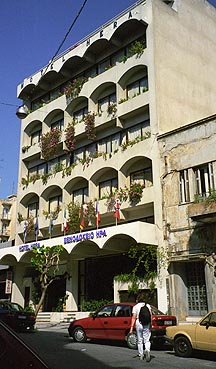 We docked in Athens about 6 a.m., and quickly found a taxi driver who was happy to take two very tired people to our hotel. It was very dark outside, and the sky was very clear. It was during this drive that we noticed the crescent moon, with the morning star close beside. A second star was near, and the dramatic size and color of the moon and the stars was riveting. Never before had I seen the morning star look so large and bright. One could easily imagine the wise men from the desert, early astronomers, eagerly following such a star to find the Christ Child.
The taxi driver charged us $20 for the trip to the hotel. Apparently $10 would have been more appropriate. We had failed to find out ahead of time how much the fare should have been. We had not slept well on the boat thus we were very tired and at the time $20 seemed not all that unreasonable.
Since we arrived at the hotel about before eight and wanted to check in so we could get some sleep they charged us for a very short day - full price. We weren't happy about that but we were too wiped out to argue.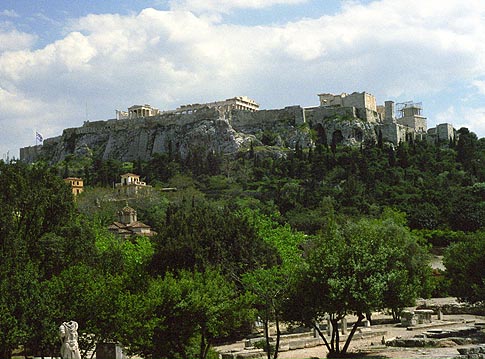 Athens seemed an anti-climax after the intensity of our Turkey experience. Although we walked on Mars Hill, saw the Parthenon and went to the museum, we just weren't ready to dive too deeply into the history and mythology of Greece. That requires and deserves another trip.